We are living in the fourth industrial revolution era, Industry 4.0 that is advancing the technology in every sphere of life. From mechanization to automation we can see the change in technology development. In India Manufacturing 4.0 is still in a premature stage. Why this stage of development is still nascent in India? The question leads us to the existing structure of work force and industrial policy of India.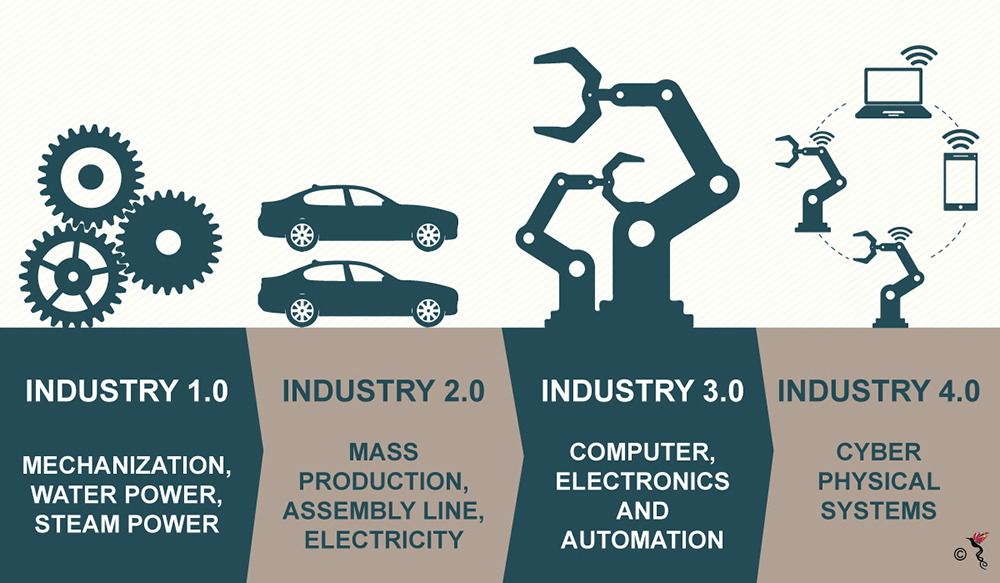 Today's manufacturing technologies are heavily sourced with Artificial Intelligence and internet. Robotics and smart machines have already started to take over the major production works of most of the industries. So Industry 4.0 is demanding new roles for work force instead of what we think about the work force till date.
The major setback for the growth of industrial development in India is the lack of skilled professionals or vocational training. Major demands of industry couldn't be fulfilled just by the educated engineers or technical graduates. So we need to retrain them to make fit to the industry.
Skill India initiative is addressing the lack of skilled work force challenge to an extent. But this is an extra burden for the government to retrain the graduates! So for a long term result we have to redesign the training and educational infrastructure to make available the advanced minds and work force. Because, the deployment of AI and robots demands more variety of roles from workforce. It needs to identify the basic set of industrial skills with emerging roles.
Another major challenge faced by India is to propel the manufacturing growth. Make in India initiative is designed to stimulate this growth in industrial development. Apart from creating maximum number of employment, government should focus to create more innovation clubs to reach out to the mature stage of fourth industrial revolution. It's because, new ideas are later changed into technology and then to advanced growth. Then only we can replicate the success story of erstwhile industrial revolution.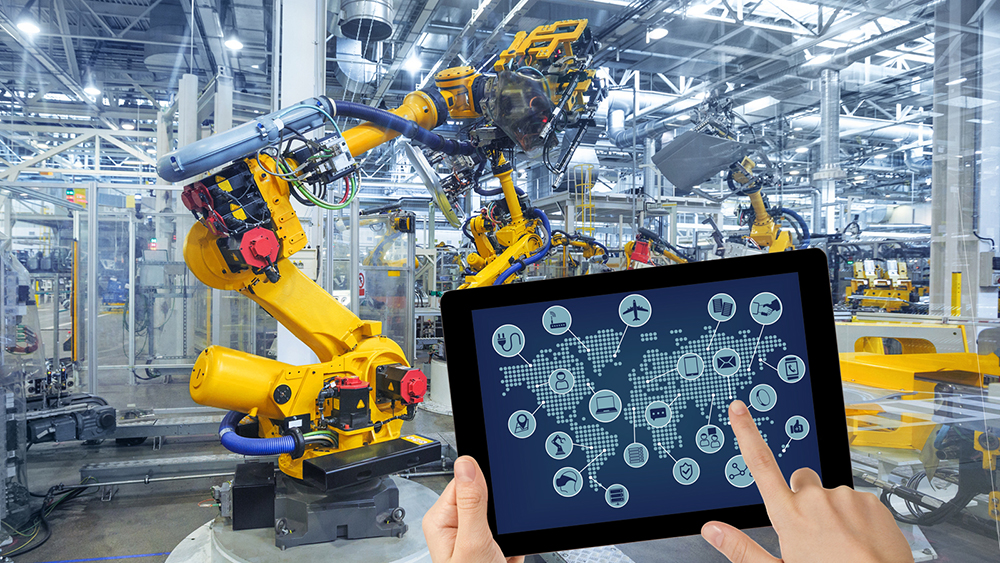 Strategy change in the apt time paves the way to a powerful industrial country from current struggling India. Highly populated country with large human resources with brilliant minds is waiting.